---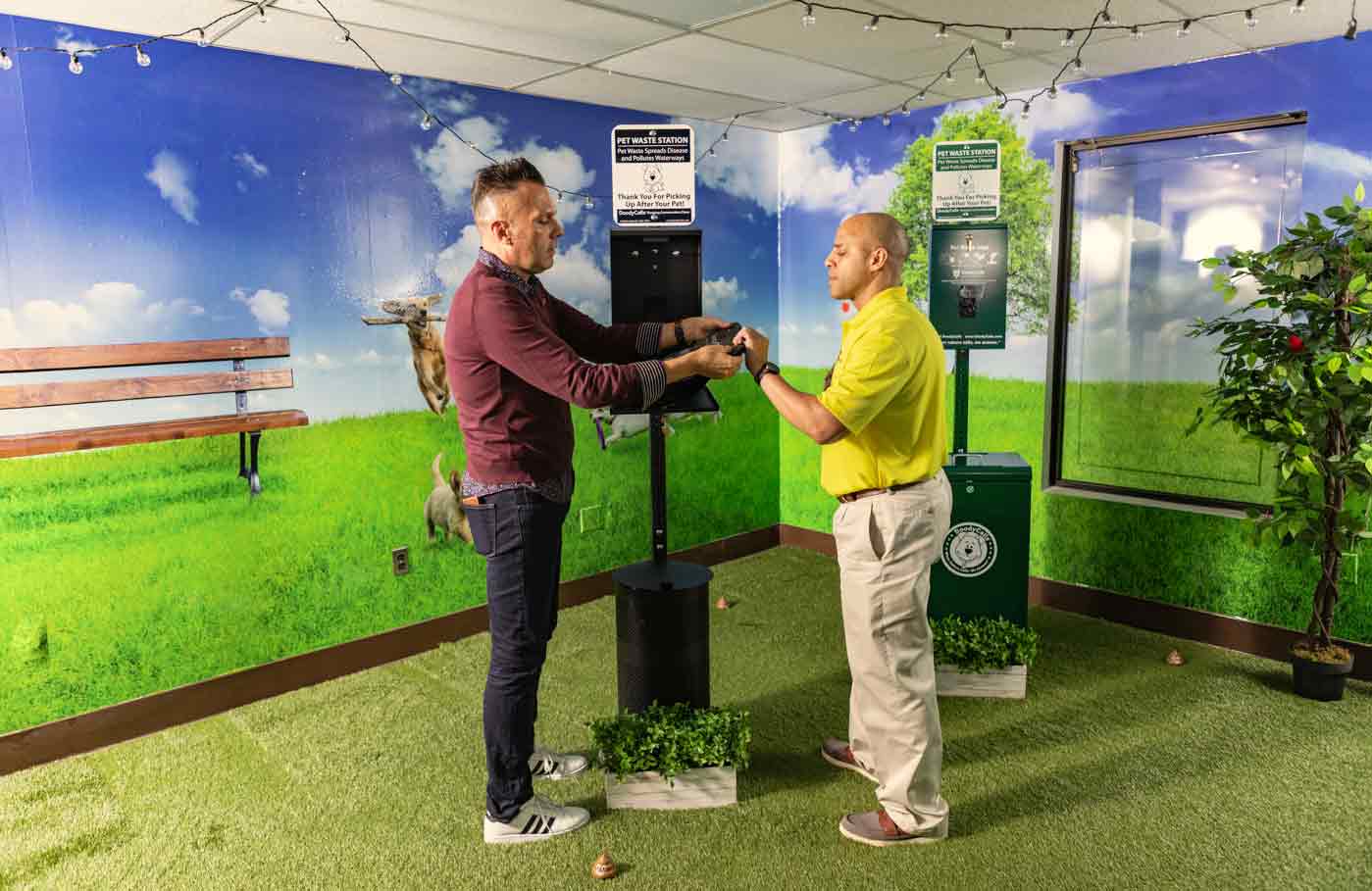 ---
What Is Poop School & Why It Matters?
---
---
"Poop School" is a vital franchising training program that equips new franchise owners with the knowledge and skills needed to run a prosperous pet waste business. The comprehensive training covers various aspects, including business operations, marketing strategies, and maintaining a successful franchise. Completing our Poop School has proven to be highly beneficial for our franchise owners.
Navigating the pet waste industry can be challenging for new business owners, but our Poop School training program offers a wealth of resources to ensure their success. Franchise owners learn how to identify and target their ideal customer base, develop effective marketing strategies, and establish a strong brand identity. They also gain a thorough understanding of technical aspects such as the proper way to remove pet waste.
To ensure thorough preparation, our training goes beyond the basics. We provide hands-on automation training, technical instruction, equipment installation walkthroughs, and more. Franchise owners are guided not only in mastering the trade but also in essential business aspects like hiring and onboarding qualified staff. This comprehensive approach sets our franchise owners up for long-term success.
One of the significant advantages of Poop School is the ongoing support provided to franchise owners. Experienced trainers and business coaches are available to answer questions, provide guidance, and offer solutions to challenges that arise. Franchisees also benefit from a network of fellow business owners who can share experiences and provide advice, fostering a sense of community and alleviating potential feelings of being overwhelmed or isolated.
At DoodyCalls, our mission in the outdoor brand space is to support every franchise owner in achieving their desired level of success. From training to ongoing assistance, we are dedicated to helping them build a business they can be proud of. With over 60 years of experience just from our leadership alone, we have all the resources to fully support your franchising journey.
For more information on how to start your own DoodyCalls franchise, please click here.
---