---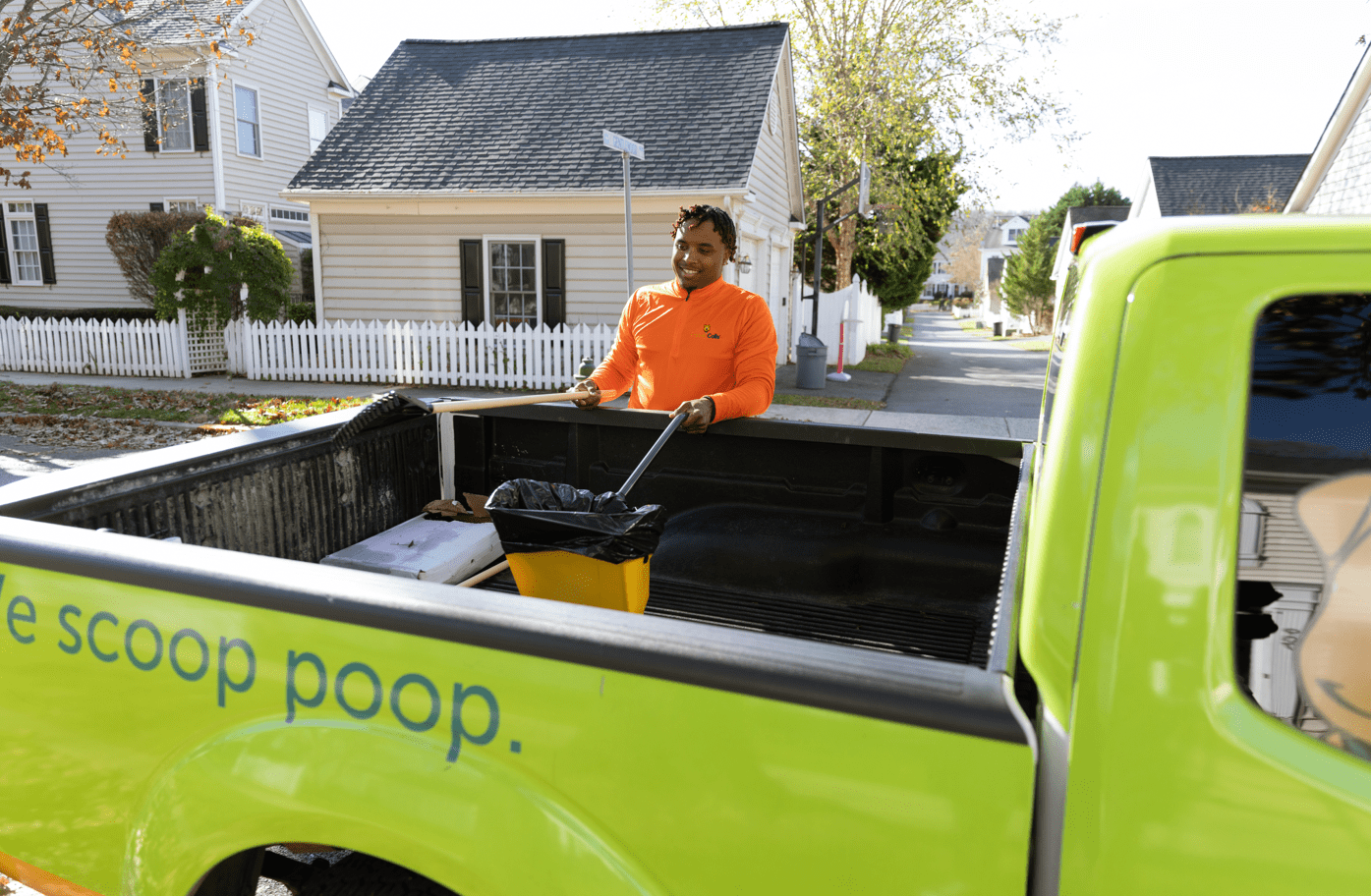 ---
Start a Dog Waste Franchise Easily With Doodycalls!
---
---
Are you an aspiring entrepreneur looking to make a positive impact on your community while running a successful franchise business? If so, pet waste removal franchise ownership might be the perfect opportunity for you.
In our comprehensive guide, we will walk you through the step-by-step process of starting your own pet waste removal franchise, with a particular focus on the unique facts and advantages offered by DoodyCalls, a top franchise in the pet industry.
Research the Pet Waste Removal Industry:
Before diving into franchise business ownership, it's crucial to understand the dog and pet waste removal industry. Research the market, learn about the current demand for pet waste removal services, and identify potential competitors in your local area.
DoodyCalls has been a trusted name in the industry for over 20 years, with a strong reputation and a proven business model. So if there is availability, and demand that exists in your market, then it may make a lot of sense to start your own dog waste scooping business in your community.
Evaluate Franchise Opportunities:
When considering franchise opportunities, it's also important to assess the brand reputation, support, and success rate of the franchisor. DoodyCalls stands out in this aspect, as we provide extensive training and ongoing support to their franchisees.
In addition to the everyday support franchise owners receive from our incredible franchisee network, our state-of-the-art training program, Poop School, makes sure all our owners become industry experts as they launch their businesses. With this proven system in place, DoodyCalls offers a higher likelihood of success for franchise owners.
Understand the DoodyCalls Advantage:
DoodyCalls offers several unique advantages that set us apart from other dog and pet waste removal franchises:
a. National Brand Recognition: With a strong presence across the United States, DoodyCalls has established a recognizable brand. This national exposure can help attract customers and establish trust in your local community.
b. Technology-Driven Approach: DoodyCalls utilizes innovative technologies to streamline business operations. From GPS tracking systems for efficient route planning to online scheduling and billing systems, these tools help franchisees manage their business more effectively.
c. Environmentally Friendly Practices: DoodyCalls prioritizes environmentally friendly practices. We use eco-friendly products and promote the proper disposal and recycling of pet waste, minimizing the environmental impact.
d. Extensive Training and Support: As a DoodyCalls franchise owner, you'll receive comprehensive training in all aspects of the business, including marketing, operations, and customer service. Ongoing support is also provided, ensuring you have the tools and resources to thrive.
Secure Financing:
Once you've decided to invest in a pet waste removal franchise, you may need to secure financing. DoodyCalls offers assistance in securing financing through their relationships with financial lenders, making it easier for new franchisees to obtain the necessary funding.
Choose a Franchise Territory:
Selecting the right franchise territory is crucial for the success of your pet waste removal franchise. DoodyCalls offers exclusive and protected franchise territories, ensuring that you have a defined market to serve without facing excessive competition from other franchisees. If you want to learn more about our the protected franchise territories that DoodyCalls offers potential franchise owners, click here to read our article all about franchise territories.
Set Up Your Operations:
DoodyCalls provides guidance on setting up your operations, including recommended equipment and supplies. We also assist in developing a marketing plan to help you reach your target audience effectively. Our marketing support team has a library of assets our franchise owners can use to grow their business in the method that works best for them.
Launch Your Dog WasteFranchise Business:
With the foundation in place, it's time to launch your DoodyCalls franchise. Utilize the marketing strategies provided by the franchisor to generate awareness and attract customers. Leverage DoodyCalls' brand reputation to establish trust and credibility within your community.
Provide Exceptional Dog WastePickup Services:
Customer satisfaction is crucial in the pet waste removal business. Provide exceptional service by being reliable, punctual, and thorough in your work. DoodyCalls' commitment to excellence will serve as a guiding principle in delivering high-quality service to your customers.
Grow Your Dog WasteFranchise Business:
As your pet waste removal franchise gains momentum, focus on expanding your customer base and exploring opportunities for growth. DoodyCalls offers guidance on expanding your services, diversifying your offerings, and potentially scaling your business.
Owning a pet waste removal franchise such as DoodyCalls offers a unique opportunity for aspiring entrepreneurs to make a positive impact while running a successful business. By following this step-by-step guide, you can navigate the process of franchise ownership with ease.
DoodyCalls, with our extensive training, ongoing support, national brand recognition, and environmentally friendly practices, stands out as a top choice in the pet waste removal industry. With dedication, exceptional service, and a commitment to growth, you too can build a thriving business that provides a valuable service to pet owners in your community.
Take the leap into pet waste removal franchise ownership and embark on a rewarding entrepreneurial journey with DoodyCalls.
Click here to get started.
---